Updated FREE TICKETS First 30 – Tempe Improv Comedy Night & Devils Advocate
Date
Wednesday, 16 Oct 2013 6:30 PM
Venue
Tempe Improv
930 E University Dr
Tempe, AZ 85281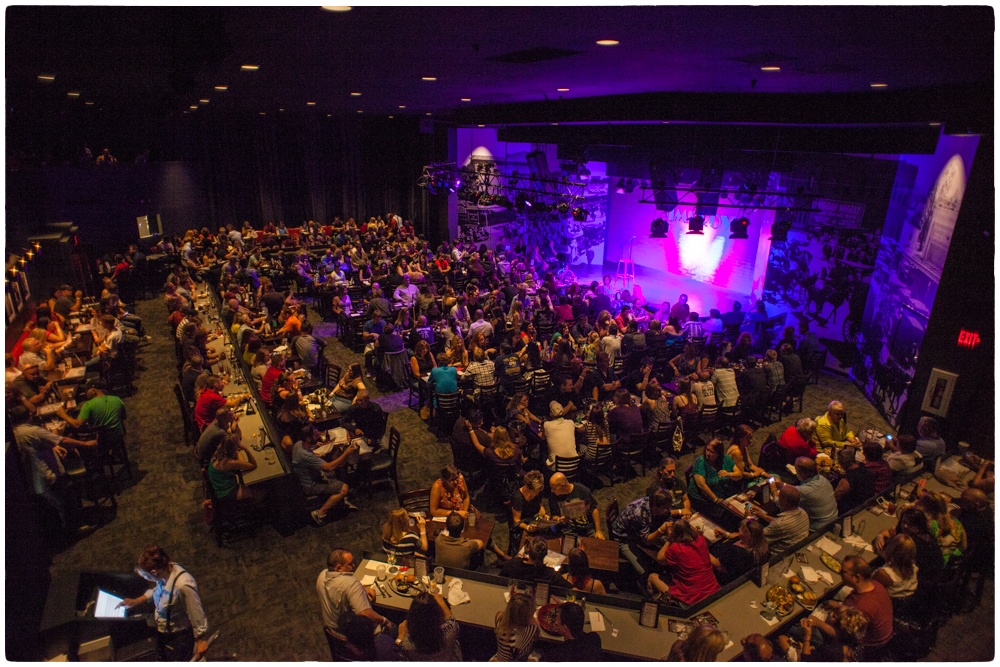 I spoke to Brad Ostro and the first 30 get free tickets!  Use Brian Ferenz at entry.
One of my favorite spots.  The Tempe Improv has been re-opened.  
The World Famous IMPROV comedy clubs have been the launching pad for the biggest names in comedy for more than four decades and the TEMPE IMPROV has been a huge part of that success since opening its doors in 1988.  Now that tradition will continue with a new state-of-the-art IMPROV that has recently reopened after extensive renovations.   
Everything in the club has been transformed from the full service upscale bar in the balcony with a VIP area perfect for hosting private events, and a wall-to-wall renovation throughout the club bringing a fresh contemporary feel. IMPROV fans and new comers alike can expect amazing food and a first-class comedy experience in a beautiful new club with the same charm loyalists had come to love!
The new TEMPE IMPROV team is excited to continue its legacy as the east valley's #1 comedy destination.  Located in the heart of Tempe at the Cornerstone Mall, the IMPROV will continue to host the biggest names in comedy with top touring comedians performing every week.
We will start with optional drinks beforehand across the street at Devil's Advocate Bar 
They offer $6 specialty pizzas all day.  Happy Hour is 3-7pm (which is perfect cause we should leave at 7:00 to carefully cross the street for the show at Tempe Improv which starts at 8pm) and they offer: 
• $2.75 well/wine/domestic drafts and bottles
• $3 Frozen Devilritas
• $3.75 Call Drinks
• Discounted Happy Hour Food
• See more here: http://devilstempe.com/specials 
• Happy Hour Menu: http://devilstempe.com/menu-new
http://phoenix.metromix.com/content_image/full/2119649/518/370
By 7:00 pm you should be carefully making your way across the street to the Tempe Improv.  The show starts at 8:00 pm.  Please note they have a 2 drink minimum (Water might be a good choice at this point)
Thursday is their New Faces of Comedy Open Mic night with tickets for $5 (I will see if I can work us a deal):
http://tempeimprov.com/show.cfm?id=271055&cart
Devil's Advocate Bar
955 E. University Dr.
Tempe, AZ 85281
(480) 921-2585
http://devilstempe.com/
Tempe Improv
930 E University Dr.
Tempe, AZ 85281
480-921-9877
http://tempeimprov.com
Don't Drink and Drive General Disclaimer